Trivia Testimonials
Many of our many thousands of customers order a trivia package from us every year. Some are even approaching 10 years with us at their annual trivia night. Here is a selection of feedback from our happy customers
'This is just great, I love the questions and really did not expect service this quick. Looks like we will have alot of fun during the night because of your help. Thank you so much.'
- Heathcote HPV
'Trivianightquestions.com.au were a life saver! The questions were fun, witty and entertaining. They had everyone involved throughout the whole night. It could not have gone more smoothly. I will be in touch next year for a new round of questions!'
- PwC
"I just wanted to provide some feedback on your trivia questions. Our night was a great success, and the questions were obviously a big part of that. They were a good mix of questions and made it easy for everyone to compete - even those who thought they 'couldn't play trivia'! It has been such a great success that I will be running another again soon."
- Australian Bureau of Statistics (Melbourne)
"You've saved me hours of work - great value, great product - cheers"
- Austereo
"It was a roaring success. The music round was the highlight with people dancing on chairs to every song"
- Think Pink (Brisbane)
"From the chatter I have been hearing for the kitchen it seems everyone had a great time. I believe there are also a few sore heads this morning too! Thanks so much for doing a fantastic job. We wanted something casual yet a structured and that is exactly what you did!"
- (Coffey International)
"Our trivia night was fantastic, everyone had a great time and I was quite surprised how competitive everyone got. Say a big thankyou to Craig as the event went seamless. Everyone loved it and I think we have even converted quite a few non trivia people into fans!"
- Energex (Brisbane)
"Trivia night was a great success! Questions were very well rounded and the supplied kit was extremely helpful!"
- Yarra Glenn FC
Some past trivia functions
Fundraisers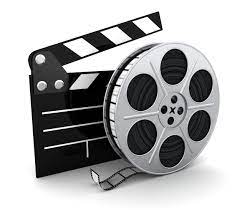 Think Pink
Beenleigh Junior RL Club
Morley United Soccer Club
Jinibara Preschool
Shoal Haven Anglican School
Burnside Primary School
Windsor State School
Bonnie Doon Netball Club
Southern Vale Christian College
Inala State School
Fairymeadow Demonstration School
Wentworthville Public School
St Kieran's School
Glass House Mountains State School
Merewether High School
Salisbury Soccer Club
Kurri Kurri Scouts
St Pius X
Coolamon Cottage childcare centre
HUB Neighbourhood Centre
Alban Vale Primary
Burdekin Christian College
Beenleigh Junior Rugby League
Birrahlee Play Group
Gunnedah Pre School
Byford Kindergarten
Knox Sporting Club
Hills Community Care
Manunda Football Club
Highfields Rugby Club
Holy Family Primary
St Kilda Childrens Centre
Gundala Kindergarten
Eltham Cricket Club
Mission Australia
Sids and Kids
Murwillumbah Rugby League Club
Coffs Harbour Golf Club
Cystic Fibrosis SA
Victoria Police
Orana Catholic Primary Perth
Corporate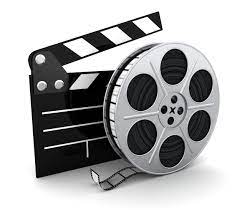 BT Financial Group
RBA
CBA
NAB
Coca-Cola Amatil
SMS Management & Technology
Ergon Energy
University of Adelaide
Boeing Australia Limited
Minter Ellison
DPI Queensland
National Acting School Canberra
Wheelers Hill International
PriceWaterhouseCoopers
Regional Imaging Ltd
Bradnam's Windows
CBA HR Services
Australian Air Express
Clayton Utz
SEEK Learning
Sarina Russo
Colmar Brunton
Tattersals Gymnasium
Public Trustees Office
Symbol Technologies
Designworks Enterprise
Manpower Professional
Staging Connections
Jobfind Centres
Crown Casino Melbourne
City of Melbourne
Deloittes Melbourne
Text Pacific Publishing
Grand Prix Corporation
BBQ Galore Social Club
Caliburn
Worley Parsons
Mirvac Ltd
Kone Cranes
Woolworths Ltd
Defence Force Williamstown